Known Pirates:
This is something we've avoided doing up till now. But with a growing number of fake "Designers" & "Naval Architects" and even some builders illegally representing our work as their own, we feel it's in the interest of public safety to make note of people that are selling fake products or designs that are based on our engineered boat designs and CNC kits. In most instances these pirated "designs" are best to be considered unsafe having been reverse engineered by people who know nothing of engineering. There are also some unscrupulous builders offering production boats built directly from our pirated files, or builders who use our files for serial production who do not have a production agreement with us. These boats do not carry our Authorized Serial Numbers and will be subject to designers liens or seizure.
If you suspect a source to be illegitimate please contact us, you may save someone a lot of grief.
---
---
Rizki Ardianto: (Aka - Rizki Ard)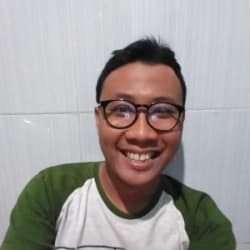 Rizki Yanuar Ardianto (Also goes by Rizki "Ard"). Working out of Indonesia and representing our work as his own on Fiver dot com and other locations. It's unlikely that he is a Naval Architect (he wouldn't need to steal the work of others if he were). He's reverse-engineering files that he has openly purchased from us. We are currently discussing actions with our lawyers, and have reported him to international copyright authorities. Again, he is not authorized to use or modify our designs and as a result any craft built from his files are a violation of international copyright laws. Any boats built to our designs that don't carry serial numbers issued by us will be subject to designers liens.