UPDATE! She is now complete and is available here: https://metalboatkits.com/product/trident-rocket-2/ - We've been getting quite a few inquiries about our Trident Rocket design lately. So after sitting for over a decade unloved I have her back on the drawing board! This boat was always a labor of love project, a boat that I've always wanted for myself. But custom work has been keeping me too busy to get back to her. HOWEVER I'm happy to report that I've been working on her  for the last couple of months! I've gone back to the original concept drawings and have modeled her up completely from scratch using all of my latest techniques to bring her into the modern age.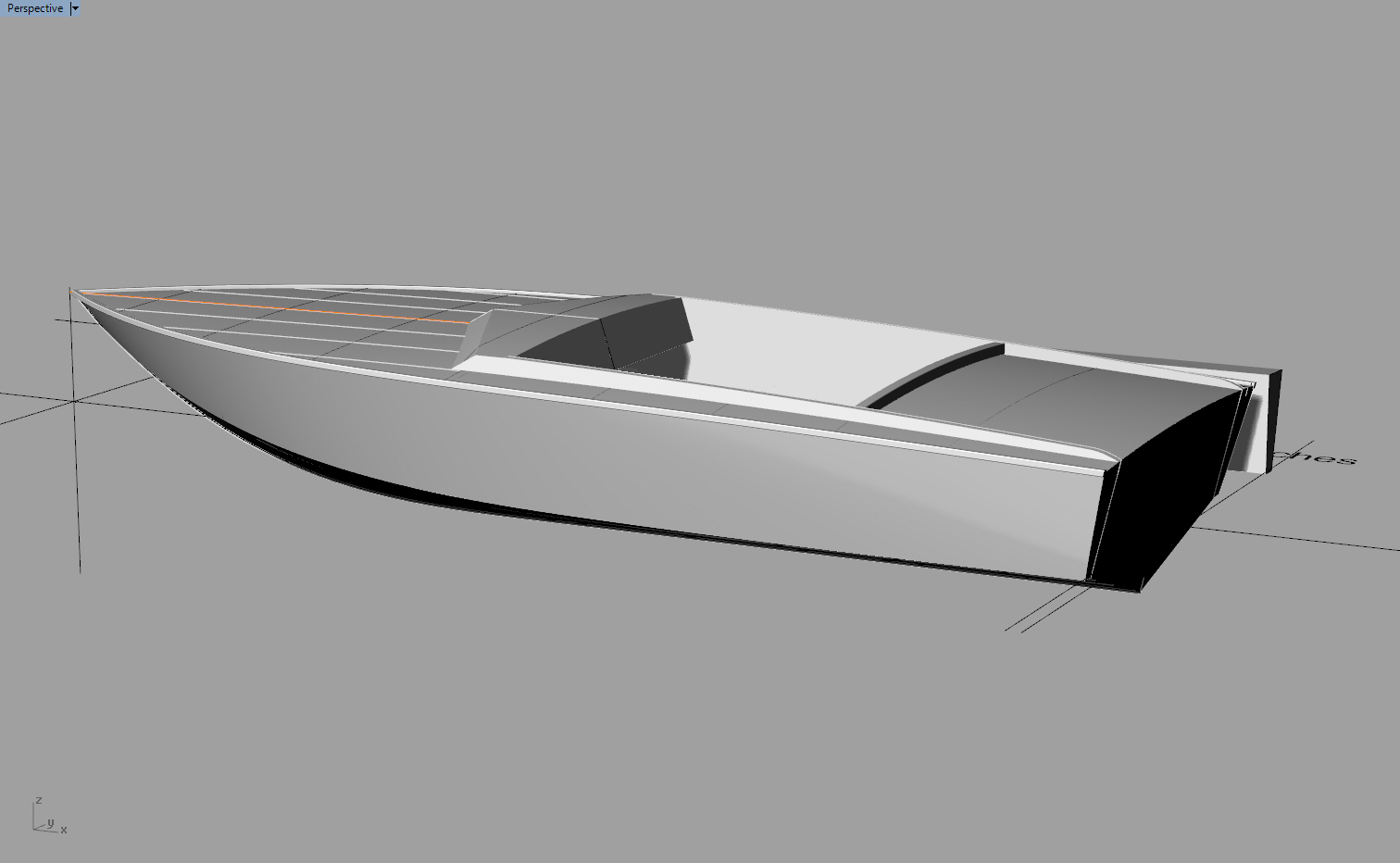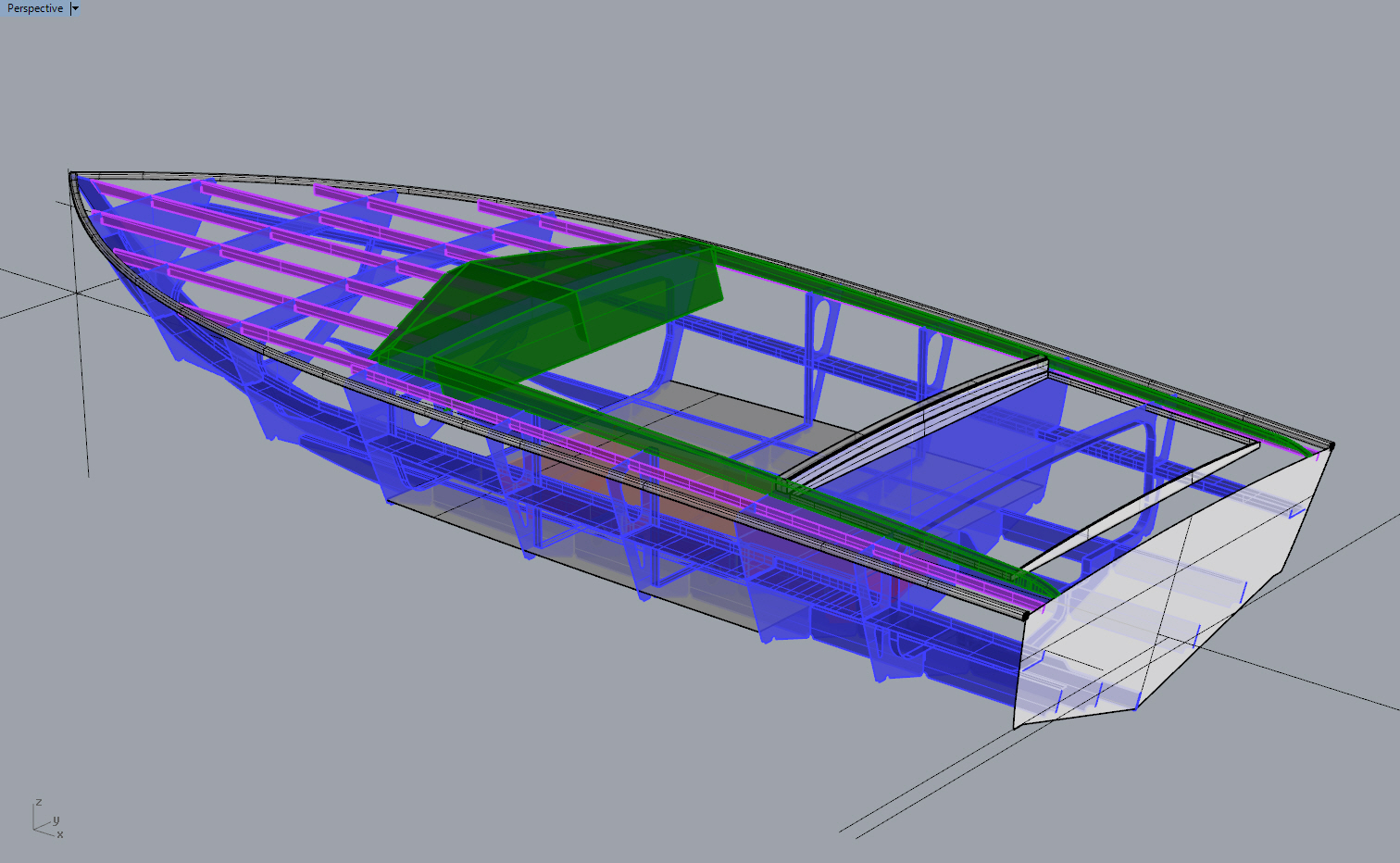 She's styled after the Donzi Classic "cigarette" boats of yesteryear with a more modern styling for building in aluminum.  She's 19.6 feet length over all right now, although I'm considering stretching that to a tad over 20' so we can avoid the foam flotation requirement. This would mean we would need to go to larger (25') sheets for nesting the hull plates though, so it's a trade-off as to where to spend more money: on flotation foam or aluminum.  The longer sheets are more expensive by weight, and require larger tables to cut it.. (I think I may have answered my own question.. Probably a lot cheaper to stay with the 19.6' length..)  Your input and comments are most welcome on this matter.
So, she'll be coming out as a kit within the next few weeks to a month, and the CNC Files will be $1499 USD to license.
19.6' (5.97 m) LOA
7.3' (2.2 m) Beam
18 degree deadrise for a smooth ride at high speed in choppy conditions.
Power will be 200-300 HP stern drive.
I'd love to hear your thoughts, please feel free to comment below!
Rick